I user File Chooser node to specify input directory for the data.
When I go to configure this node, "Default File" field allows to specify directory location.

One can copy the path, but it will be more convenient to select the folder by pressing "Browse".
When I press Browse, I can select anything in KNIME workspace.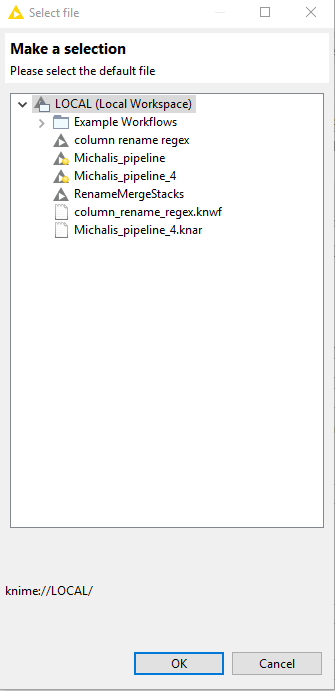 But input data can be somewhere else.
Would be great if one can navigate here through the whole file system of the computer, e.g. with standard file selection dialog.
Is there an option to specify node properties accordingly?