Hello I am still very new to KNIME and I have a problem.
So I have this table as input,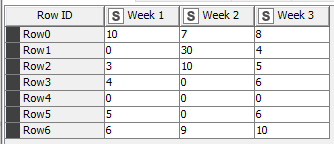 I want to have a rule where if there's 0 in any of the columns for each row, I will include the row. If there's no 0 at all like in row 6 then remove it. So the resultant table should only have rows 1,3,4,5.
How do I acheive this outcome without hardcoding (meaning without referencing any of the column names)? Thanks for all the help!