Hello, i have a quick question
if i want to remove all rows which contain "word + "new york"" in a column, what should i do?
Column
pizza new york
pizza chicago
pizza paris
burger new york
Remove 1 and 4 . I already tried this one, but it just works for "new york" as one word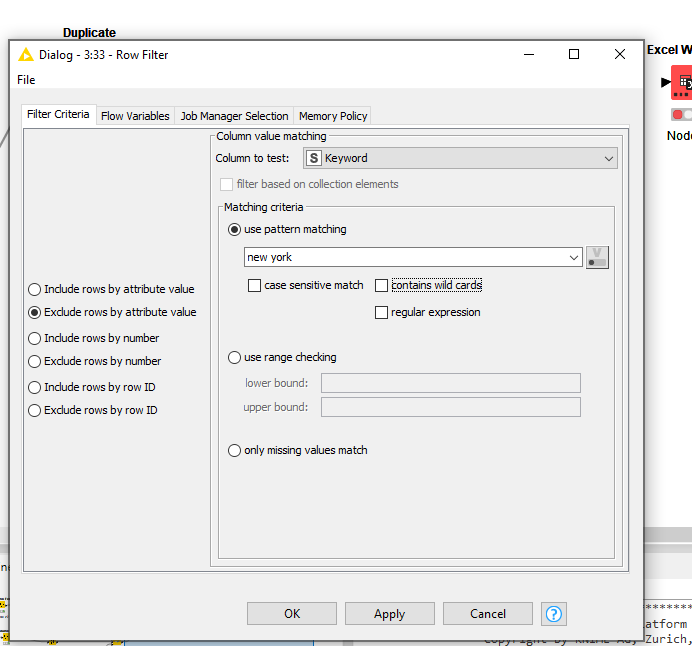 and if this works, how can i implement a CSV of words which will be filtered out?
Thx for your help