Hi, I am trying to filter columns of my data set based on importance. The importance looks like this: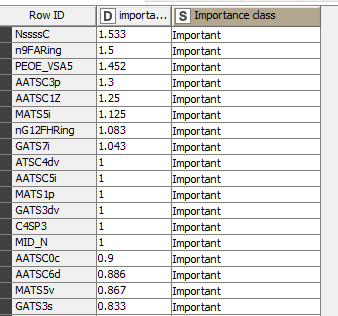 The RowID names correspond to column names in my original data set. (For instance, AATSC3p is its own column in my original dataset, pictured.)


I would like to filter my original dataset to only retain the columns that are considered "Important" in the reference data table.
Is there a way to automate this? I know I could manually filter down the columns by name, but I would like to change the importance value and analyze the differences. Plus I am working with 5,000 columns.
I am struggling because I would need something like a rule-based column filter that would also take my importance table as an input. Any insight?