Hi there,
I need to do the following: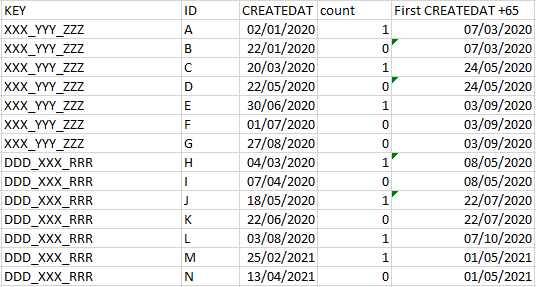 I want to consider only the rows where the first record for each 65 days.
For example: A occured on the 02-01-2020 B occured on the 22-01-2020 so A =1 and B=0
C occured on the 20-03-2020 (wich is more than 65 day since the first record) so C=1;
D occured on the 22-05-2020 so D =0 because it's <= Occurance of C+65 days.
Hope I've made myself understand.
I have no idea how to accomplish this in Knime.
Can someone help, please?
thanks a lot.