Always been curious about flow variables and finally have a use case that I think would warrant it:
The Google Analytics Connection node has one editable field called Profile ID. A preceding node, Google Authentication, can prefill this field if properly authenticated. It is still editable.
I'd like to reference a table in Table Creator with a list of Profile ID's, and I'd like to "flow variable" it into that field in Google Analytics Connection node. I got as far as doing something like this: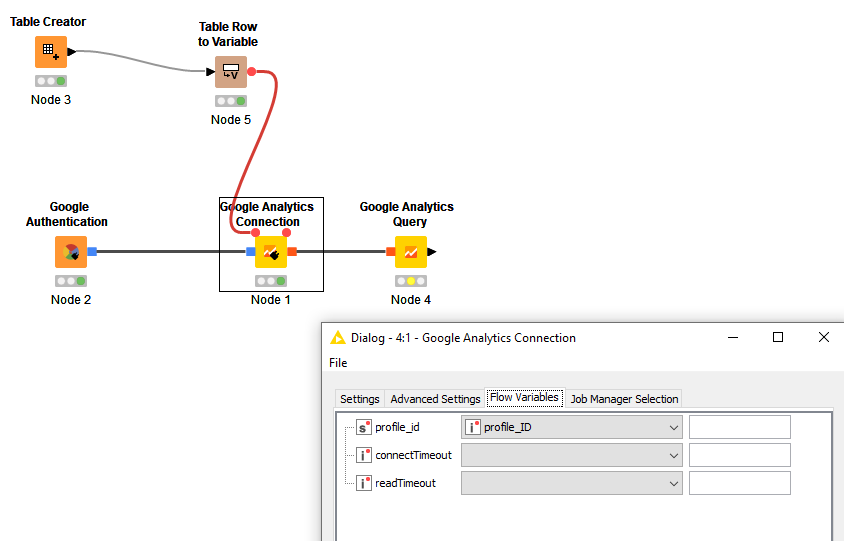 But, I think I'm doing something wrong. Any pointers in the right direction would be appreciated.
Thanks!