Hello,
I have a database with 4 columns in them
In the first column I have a question number and responses from various people in the next 3 columns.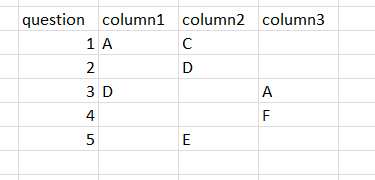 I want the output table to look like this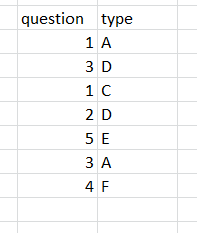 First I read in the raw table and using the column filter node pick the first column (i.e. question) and then column1. Then do another flow that takes the question column again and then column2 and concatenate it. And keep doing this until I get the final result. This becomes unworkable if you have many responses. I think the way would be to use a loop that has a list of column names (e.g. column1, column2, column3, etc.) and iterate to the final column and pass the column names to the column filter node using a flow variable. After trying to figure this one out and failing, can someone help me out? Should I use a quickform node? If so, which one? Or Rule Engine Variable node? Which loop nodes should I use (i.e. start and end nodes)
Any simple example to help me get going is appreciated.
Thanking you in advance.