Hi all,
We are currently using the FTP Connector node to store a CSV in a FTP server: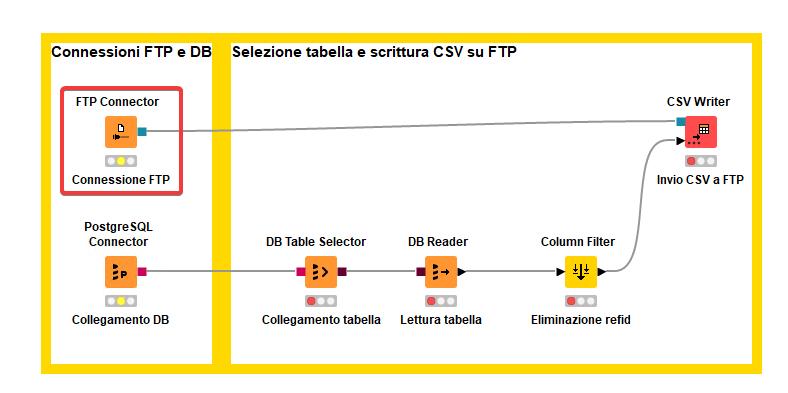 The connections to the server are limited in number and after a few successful runs we are receiving an error 421 as the connection limit is reached: it seems like KNIME connections are not closing after the end of workflow's execution.
See the advanced settings here:
Do you know how to enforce the connection closing after the execution of the workflow? We tried to implement the DB Connection Closer node but it is not made for this FTP Connector.

Thank you for your help!
Matteo