Hi, Knimers,
I am facing a problem with diacritics, in a column named "Municipio" (the Portuguese word for "City"). The same issue to another column with has also a few diacritics, such as: "á", "ã", "é", "í", "ô", etc.
The DataBase contains COVID open data, and is available at: <https://ti.saude.rs.gov.br/covid19/download>
I tried to use the nodes: "Column Expressions"; "String Manipulation", and "String Manipulation (Multi columns)", with the same results:
I used the funcion "removeDiacritic(str)" and selected the column "MUNICIPIO", and got the expression: removeDiacritic($MUNICIPIO$).
Image of the workflow:


Images of node configuration: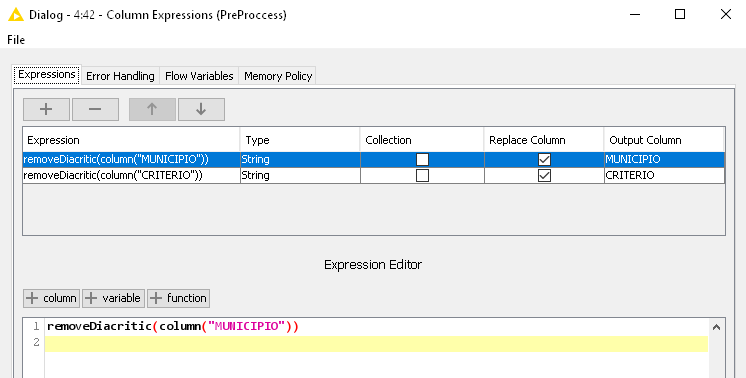 and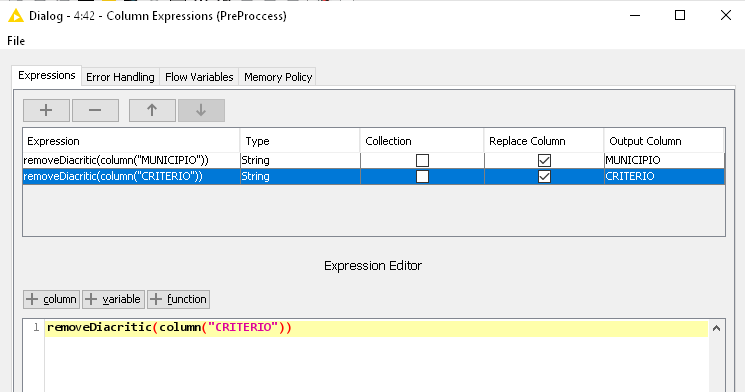 I need to join two databases, but I can't attain a proper inner join if the same data are written differently in the two datasets.
Can anyone help me?
Thank you all.
Rogério.