Hi there,
first of all, I would like to thank @takbb for sharing his XML Generator Component with the community. In my opinion a great little tool especially for non-developers.
I am currently facing problems generating a certain xml structure with the component. Maybe someone who has more experience with the component can help me out. I put together an example workflow. The top part is where I am trying to create an xml with the XML generator. On the bottom you can find the desired XML structure as a reference.
XML Order Test.knwf (37.6 KB)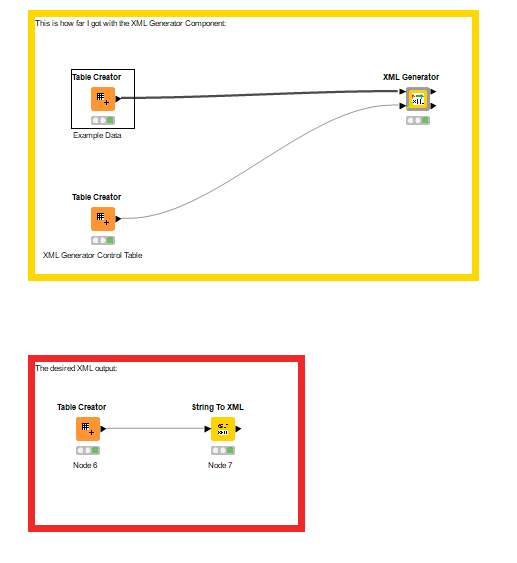 The input table looks like this. The first three rows represent one order with three items and the fourth row is another order with only one item.

The XML output I would like to create looks like this. Every order should contain one <ORDER_INFO> element and as many <LINE_INFO> elements as there are line items in the order.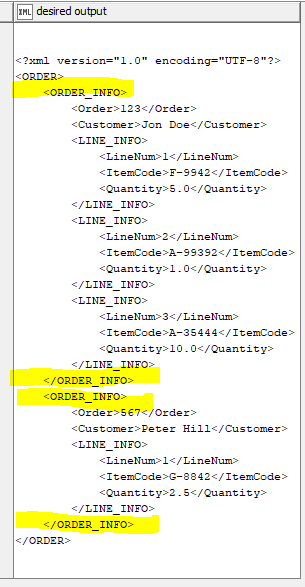 After some trial and error the closest I could get to the desired result is this. For every line item a seperate <ORDER_INFO> and <LINE_INFO> element is created.

Can this be achieved with the XML generator component? Any help would be highly appreciated.