Hi Team,
In server 4.11 version, I had ran my WF in new webportal and after entering the input I clicked on the next button , Ideally WF should navigate to second screen.
But there are few errors in JS node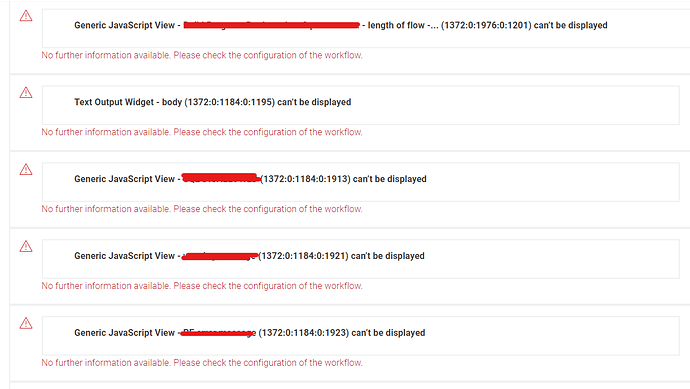 When I opened the WF in Analytical platform I noticed that Component got executed successfully

I had tried to open the Component but below error shows up.


Is this is known issue in webportal or any configuration we need to do to resolve this error page?