Hello,
I'm trying to use the generic web service client for a SOAP request and it's complaining about a compiling error?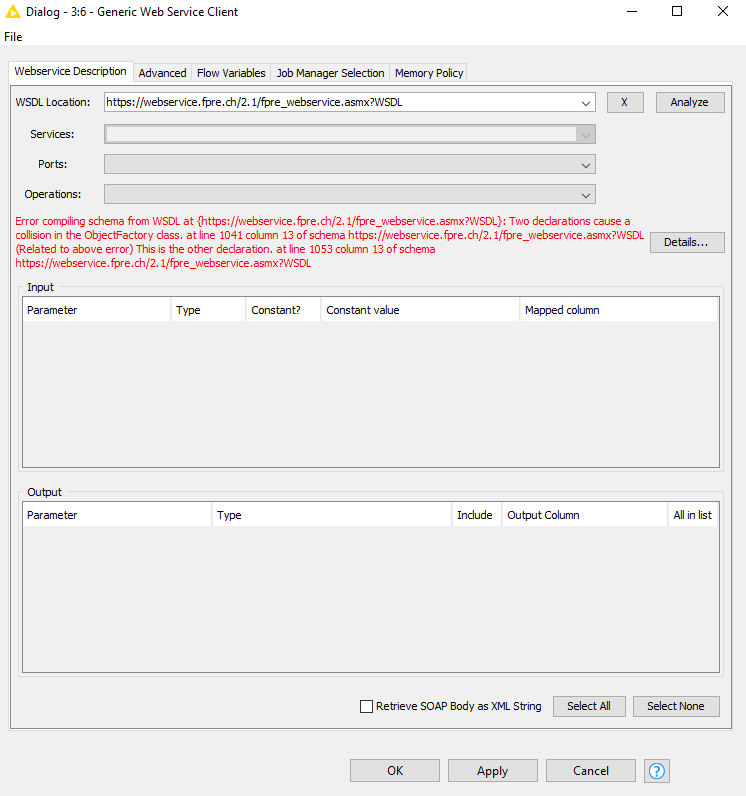 The WSDL location works fine in SOAP UI.
Open for public: https://webservice.fpre.ch/2.1/fpre_webservice.asmx?WSDL I'm pretty sure this worked fine some months a go. I just don't remember how I did it.

Is there some other way how to run simple a SOAP request, or do I have to switch to Python for this?
Thanks in advance for a reply.