Using Postman for a GET request, I'm successfully returning all 400+ records and its 17k rows of JSON data: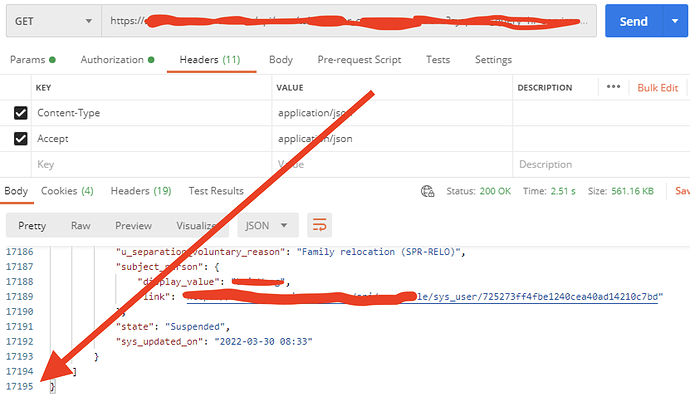 I then setup the exact same request in KNIME. But as you can see the end of the results here pasted into Notepad++, it's only returning 50+ records with 800 rows of JSON:

I even tried increasing the timeout as was suggested in other posts: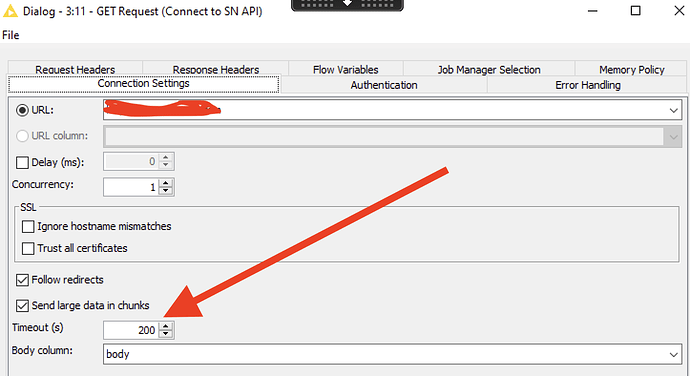 But the result is the same. It only gets 50 records instead of the almost 500 records. Any ideas?