Hi everyone
I am trying to set up the GET request node but I am having some trouble. Can anyone point me in the right direction? I am trying to draw data from here The Ambassador Platform API (2.0).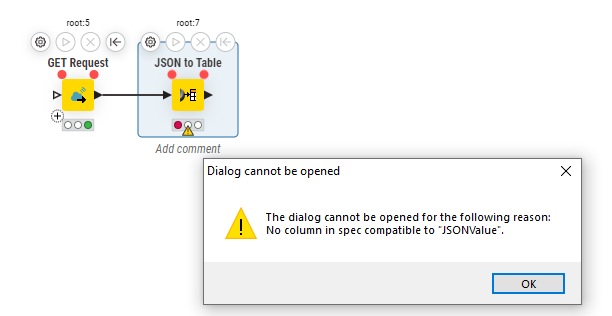 Here is my workflow and I'm guessing I'm having issues with the JSOn to Table because no data is being passed?
Here are the settings I have for the GET request node. When I try run it, it is green but return no results.
Can someone please help? thanks!