Yesterday also I posted a query like this but unfortunately my data set was not clear, apologies for that.
today I have a clear explanation and a data set to explain you all helpers. Below is the table,

I have position name column and position id column both are same but position id column has additional digits at the end. Next to that is the position parent name column where it takes the names from previous couple of columns(position name and id) . I need to get the position parent code from the position code column. if you want you can alter data position id and position parent name column adding few digits at the end. I say to amend here because see below snapshot where we cannot get the precise parent name as they do not have a digit at the end.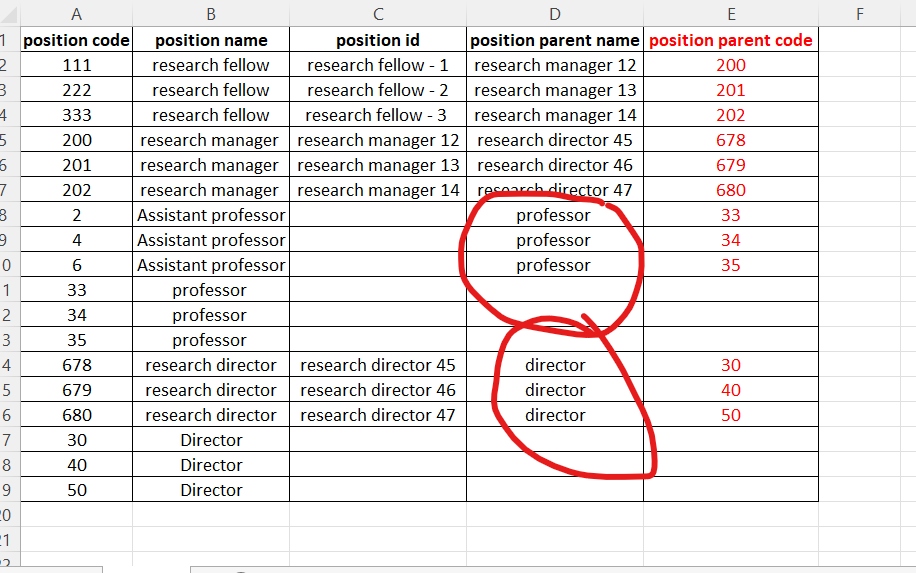 Could somebody help me to get this done as I have been trying to get this sorted for couple of weeks and still I am no where closer to get this done by Monday.
thanks in advance here i have attached the data set also.
KNIME HELP.xlsx (10.6 KB)