Hi guys,
Since few days ago, google analytics brings some challenges for me and I'd like to share with you.
The result about a request made to GA4 brings a Json splitted into some parts (dimensionsHeader, metricsHeader, rowsHeader, row count, metadata and kind) at once result.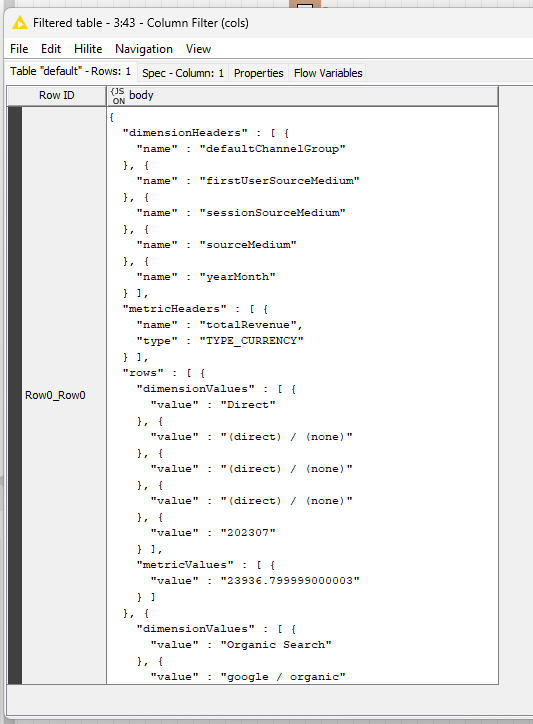 If I use Json to Table node, I can split it into some columns as Json too

All I need it as a single table, where dimensions + metrics will be the header, the rows will be the content, but I don't figure it out to transform it in just few nodes or have to rename columns to identify each one. (hard work)…
Do you know a simple way with json nodes to be correctly set to solve it? I try many many ways and didn't match it.
Here the original sample result from the request.
GA4-result.json (26.0 KB)
KNIME_project_ga4json.knwf (72.4 KB)
The header will be as the values sequences from the Json at all and the table should be like it: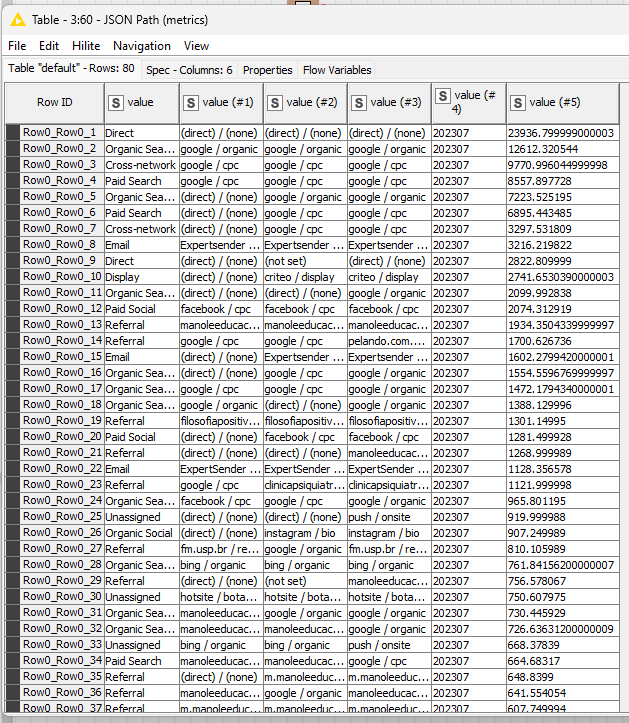 I've different needs for the report, and all will be result as Json and need to convert it as simple convert from the data inside.
Any ideas?
Thanks, Denis