Hello,
I'm trying to upload a table with 7000+ rows to a Big Query table. When I try that I get the following error:
Message: Exceeded rate limits: too many table update operations for this table.
When I just upload 3 rows per batch and wait for some seconds it works but takes endlessly.
In the Simba documentation I found the parameters EnableHighThroughputAPI and Time out which I put in the JDBC parameters tab of the Google Big Query Connector node like this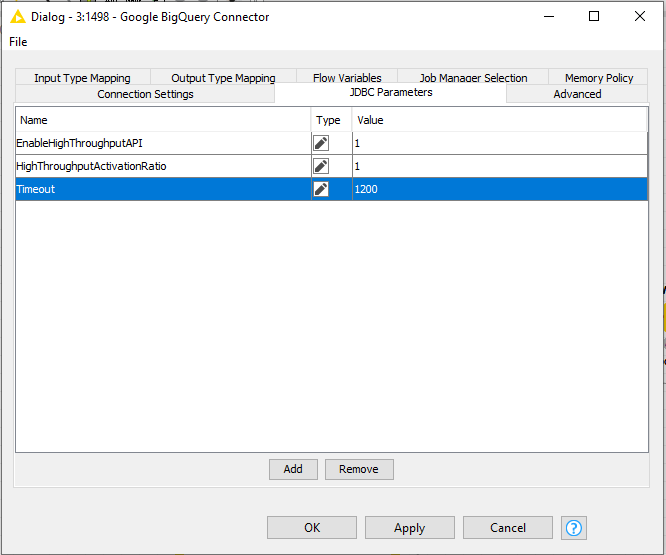 But the settings don't seem to have an effect. When I check the option "Append JDBC parameters to URL" like this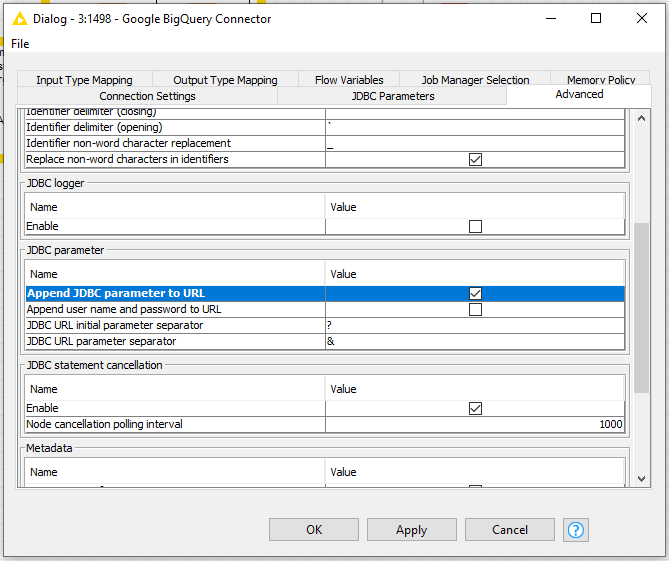 I get the error message: "Execute failed: [Simba]BigQueryJDBCDriver Service account email or private key file path not specified." although everything is set in the Google Authentication (API key) node.
What am I doing wrong? Does anybody solve this successfully?
Many thanks and best regards,
Andy