Hey all,
First time trying to connect to Google using Knime. I had some trouble initially getting connected, but now can connect via Google Authenitcation and Google Sheets Connector.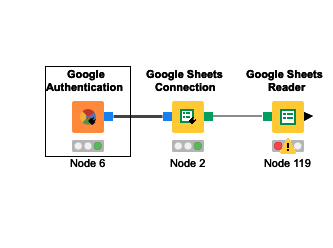 However, when I try to get my sheet via the Google Sheets Reader, it's like it has cached an older version of my sheets files. I see most of the recent sheets that are in Google Sheets (both sheets that I own and sheets that were shared with me), but not the sheets that I need.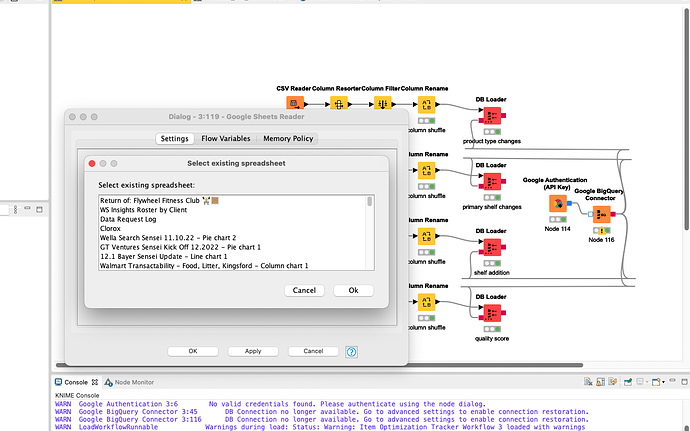 Any idea what is going on? I'd love some help to figure this one out!