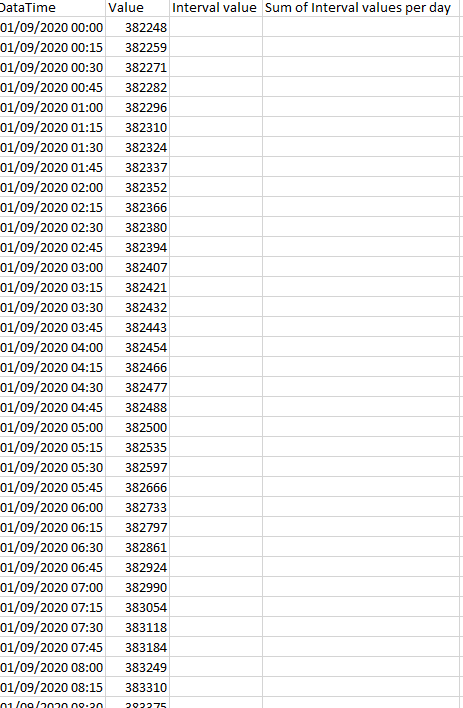 Hi,
I have a months worth of electrical meter values at 15 min kWh meter values. I would like to calculate the interval value by subtracting a value from the preceding value then sum the interval values for any given day.
At the end of the workflow I want Date and total kWh for that day.
Can you please give me some advice on how I achieve this in knime?
Thanks for your help.