Hi all,
please check my screenshots:
I have an Excel input file with a lot of columns:

I would like to group the data from the excel file, like in a pivot table: So in this case group by columns "sachkto"; "prct"; "coauftrag" and "zuordnun" and show the sum "fw_brutto"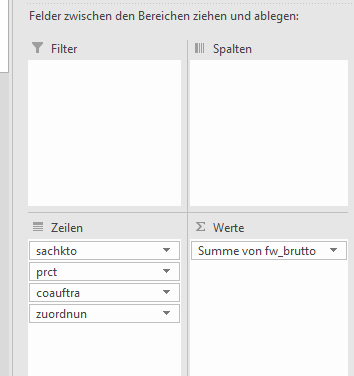 I think I need the node "group by", but I am not sure how and where to set the correct configurations in the node to make it work.
Can anyone give advice? Thank you very much.
BR
Markus