Hi All,
I have a GroupBy node which takes input from an Excel Reader.
In the aggregation setting I choose a column "Delta Start Absolute" with data type Double.
Using data set A, the workflow works fine.
But when using data set B, the GroupBy node throws an error:
Execute failed: Runtime class of object "6475505.0" (index 1) in row "Row0" is Number (double) and does not comply with its supposed superclass Number (integer)
Apparently, ExcelReader automatically classify "Delta Start Absolute" in data set B as Integer, therefore causing error in GroupBy nodes because of data type mismatch.
What's the best way to fix this?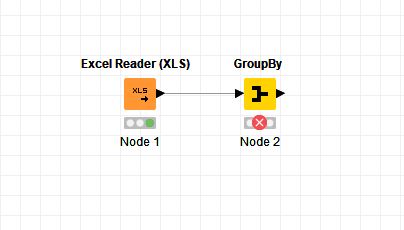 testDbl2.xlsx
(9.3 KB)
testInt.xlsx
(8.8 KB)