Hi all,
Here's an image to better explain: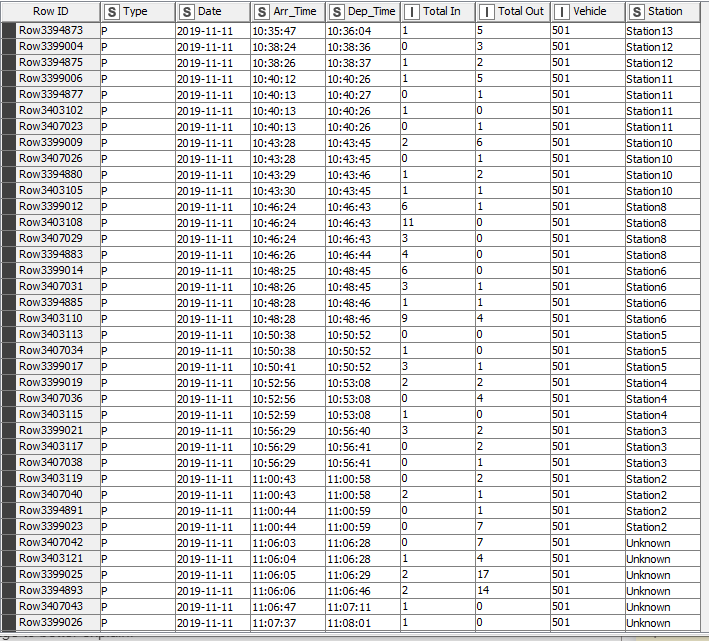 Every record is an instance of train doors opening. As you can see, sometimes this occurs multiple times as a train waits at a station. I'd like to consolidate it so it's always one row per station, summing up the 'Total In' and 'Total Out' columns. This means the aggregation should only happen when consecutive rows share the same 'Station' value.
You can also see that sometimes the arrival and departure times don't remain static for a station like they should – I'd like to have the first Arr_time and last dep_time in the resulting row.
Is this aggregation possible with the standard GroupBy node?
Thanks!