Hi
I need to understand how does Binomial Scorere woks.
If you look to the P(section.type=emergency) the value is higher than the one on the other column. However, the prediction column contains the value "elective".
Using the regular scorer is actually referring to the two columns- the actual class label and the prediction labels. However, Binomial Scorer asks to provide the actually column and the probability column of the target class.
The confusion matric of the Binomial Scorers is


While for regular Scorer is :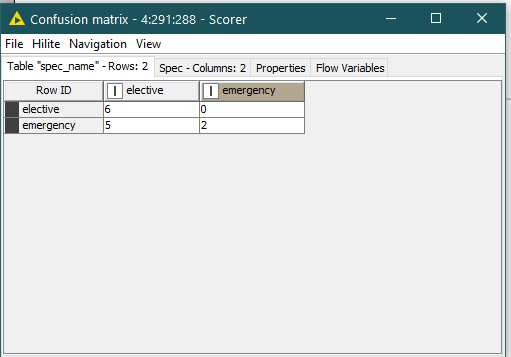 So what is going here?
Best
Malik