Hi, I am new to KNIME and struggling a bit.
Problem:
I want to run a h2o randomforest algorithm with parameter maxDepth ranging from 1 to 7. However, I do not want to use the whole data instead divide it into 5 fold (cross-validation) and then identify the best result.
Through various tutorials and forum discussion, I was able to achieve the following workflow but get an error when ending the optimization loop.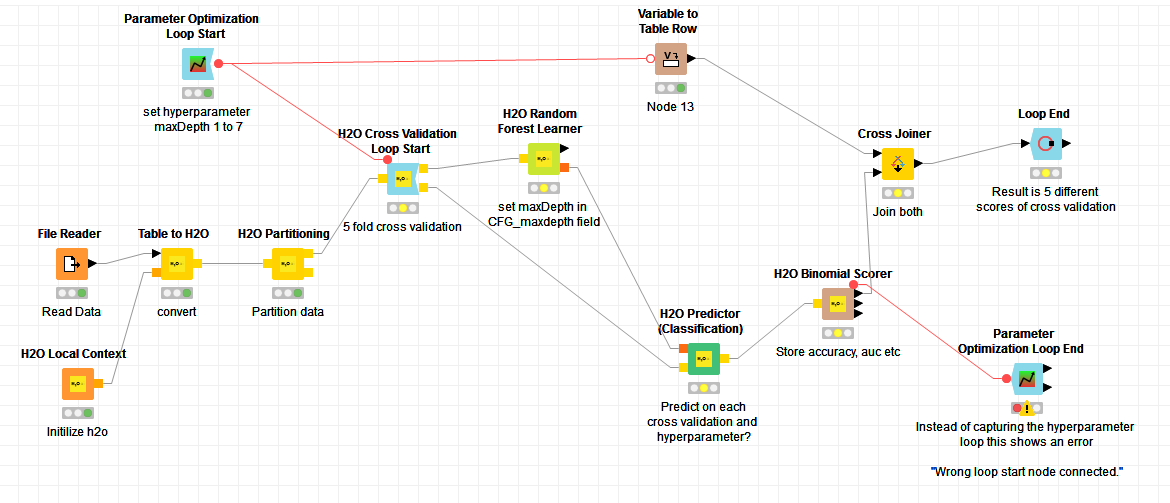 Kindly assist.
Thank you.