Hello everyone,
Below is a snapshot of my WF for building a model using GBM algorithm.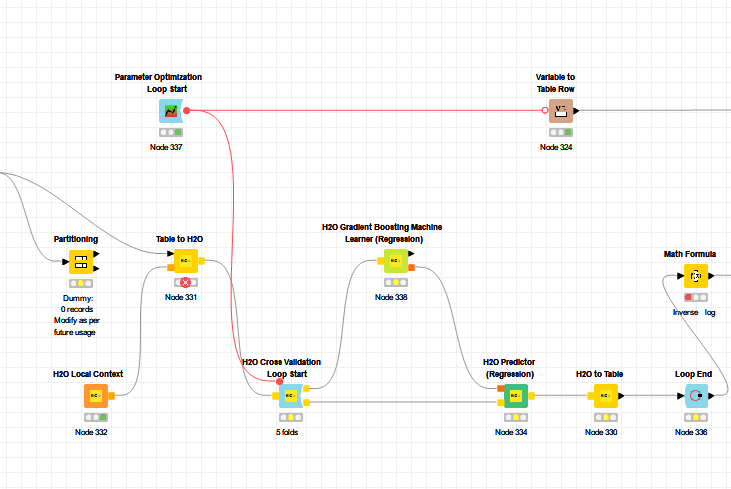 As you can see, I'm facing a problem with H2O node when i try to include a column that has been log transformed which is:
ERROR Table to H2O 0:333:78:331 Execute failed: Job crashed without obvious reason! Cause: DistributedException from localhost/127.0.0.1:55129: 'null', caused by java.lang.ArrayIndexOutOfBoundsException See log for details.
However, there're other included columns with log transformation but they don't cause the above error, it's just that specific column which cause this error.
Your help is appreciated.
Thanks!