Hi,
I'm new to KNIME and still figuring some features out.
I'm trying to change colors form the Bar Chart. So far I tried the Extract Table Spec Node and Color Manager but somehow it is not working.
I would like that the Bar charts shows different colors from the values from Column "Market". For Example Europe> Green, LATAM: Blue,…etc.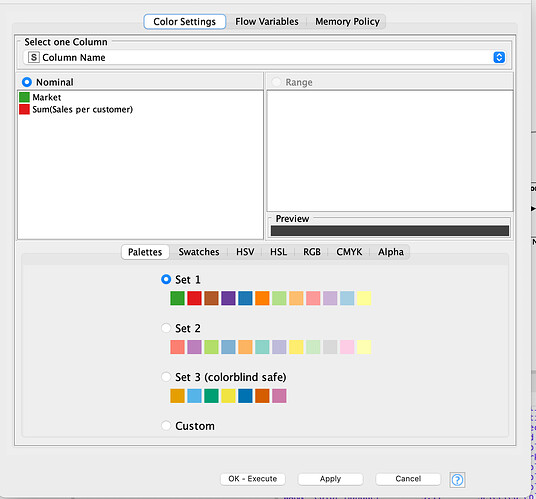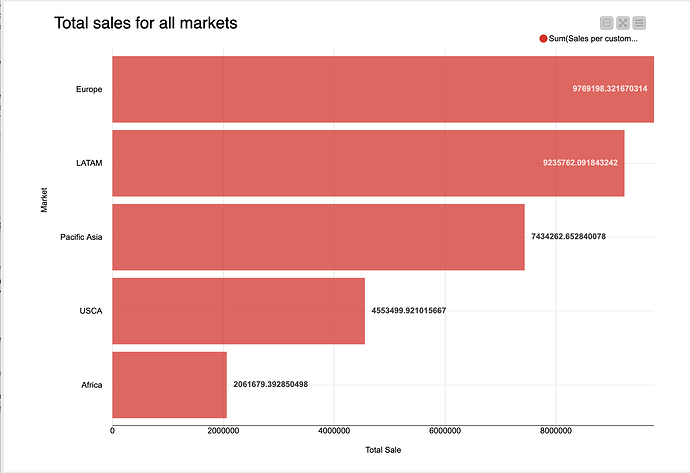 Thanks in advance!
Best Regards