Hello all, hello @stelfrich,
for the visualization of about 1.000 Locations we used the "Get Request" to get the Latitudes and Longtitudes and in the end we have the "OSM Map Viewer".


Following an example of the data, thats provided in the "Column Filter"


Our current output is the following. Green = count <4; red = count >4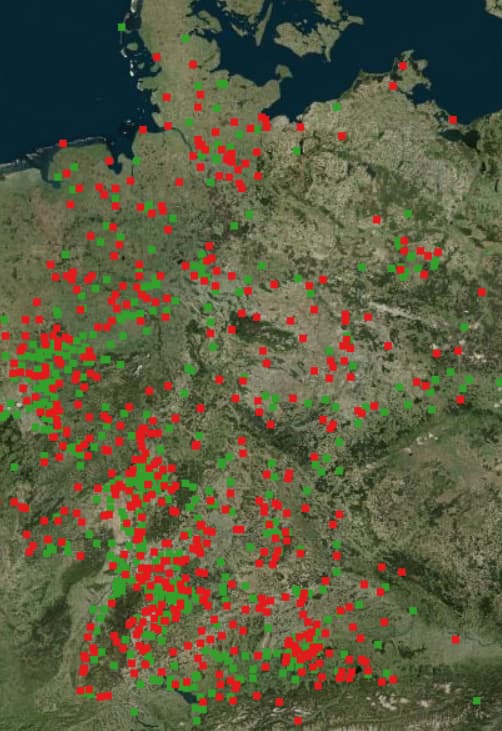 Now we want to visualize it in Heat maps.
The nodes of geospatial extension didn´t work for us: either there is an error or the software sends "no response" for a long time.
Is there a way to include Heat Maps on the "OSM Map Viewer"?
Thank you in advance.
Best regards
Margarethe