Hi everyone.
I want to plot this simple bar chart in knime: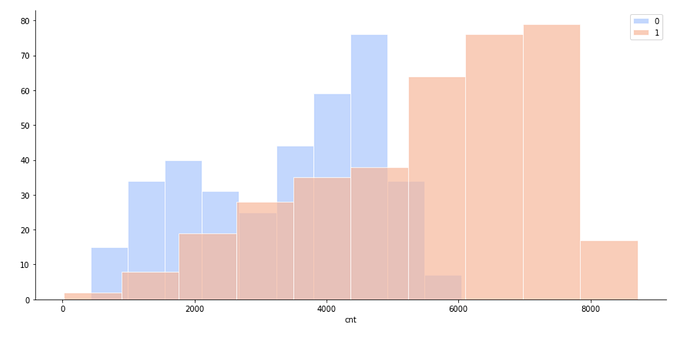 but I am not able to replicate it.
The dataset is day.csv, at this link:
https://www.kaggle.com/marklvl/bike-sharing-dataset
On x-axis is the cnt, the blue bars are for the first year and the red bars for the second year.
Can you help me showing how to configure the Bar chart node? Or the histogram node, i don't know which one is better.
Thank you