Hi everybody,
May I know how to move these column to other column so that easy for my data handling.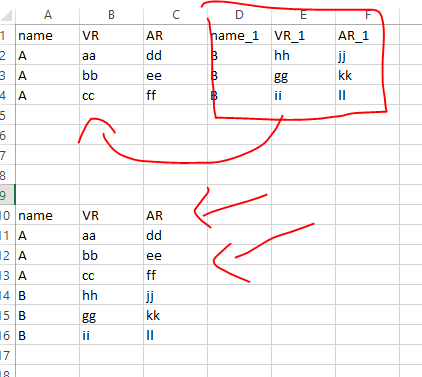 Hi @HKuser,
Check this workflow:
KNIME_project36.knwf
I'm sure there must be an easier way to do this but I didn't remember.
If you have any question don't hesitate to ask.
GL,
Mehrdad
Hi @HKuser,
and this is the way i have solved it.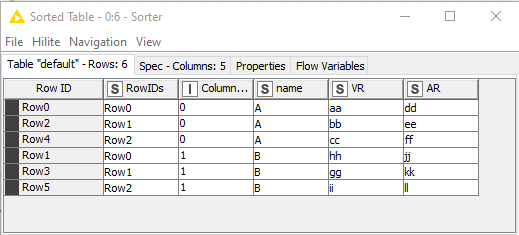 BR
Hi @HKuser
This could be done too.

Hi @HKuser , I was going to suggest a solution, but it's basically the same as what @JanDuo did.
@JanDuo , it would be good for other users if you could share your workflow, as we can't see what is being done in the nodes
Hi @bruno29a
I quickly placed in another workflow which was running … but there is almost nothing happening in those nodes. Column filters do what the text beneath them say.
The Column Rename (Regex) contains this config, which does work because the column names on left and right are pretty mucht the same.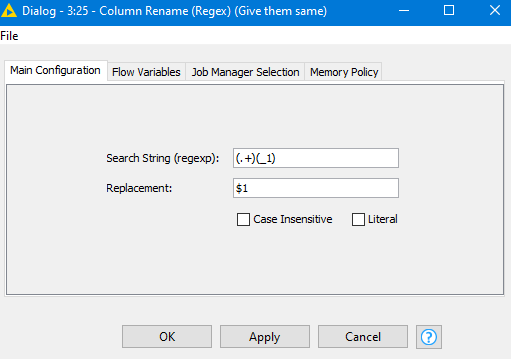 Thanks @JanDuo , but we have different levels of users, and to some of them, it might not be obvious. As well, @HKuser , it's usually better to share the sample data in a file rather than in an image
@JanDuo, you can use Column Splitter instead of running Column Filter twice on the same dataset.
A little more straight forward solution: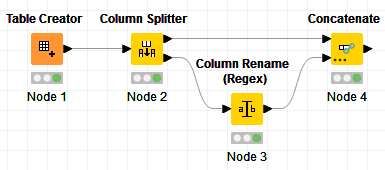 Input:


Output/Result:

And here's the workflow: merge these columns.knwf (10.0 KB)
I'm aware not everyone is on the same page yet, but in my opinion there is nothing wrong with exploring a little through nodes one might not have seen before. Although the Column Filter node will not be amongst those I'll presume.
I don't think that preparing everything till the last bit is the best in every situation. And if topics were more complex I provided an example workflow too, so don't worry about that.
Hi @JanDuo , understood
This topic was automatically closed 182 days after the last reply. New replies are no longer allowed.