Dear all,
I would like to ask how can read my current file(xls format) from google sheet without any edit (Explore Edit).
I used the node Google Sheets Interactive Service Provider and Google Sheets Reader to connect and read my google sheet account.
My problem here when I press in the select bottom of the google sheets reader Node it will appear for me just the spreadsheet that I edit them and no appear for me the other sheets that I didn't edit them.
For example: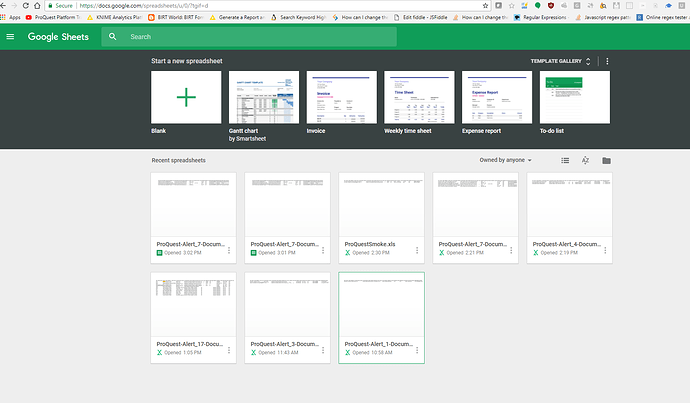 from this google sheets the node Sheets Reader he will appear for me just the two first files because I already do some modification.
Im looking for your suggesttoin.
Best Regards