Hello everyone,
I am using Knime version 4.6.1. to process data from a production process.
I have a dataset from a level transmitter. The level in the tank continuously rising until the content is pumped away, after that this process will repeat.
What I want to do is to split the dataset every time this process happens. So, every time the tank fills and empties that the data block separates from the rest of the data.
Here is an image for clarification. The arrows are where I would like to separate the data.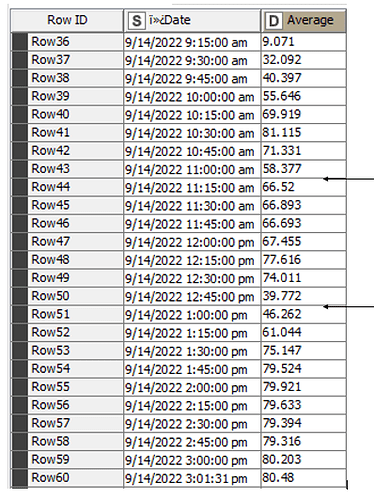 Thanks everyone for your time.
Kwinten