Hello everyone,
I need to do a left single match join in Knime, and with the Joiner node I can't achieve this.
What I basically want to do is: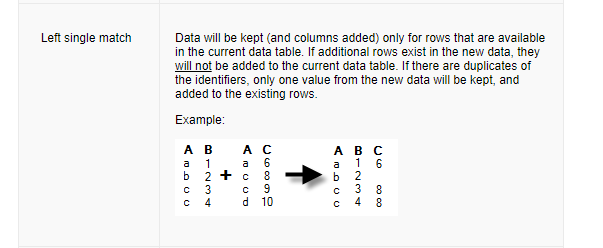 If there are duplicates of the identifiers, only one value from the new data will be kept, and added to the existing rows. That one row seems to be the one which appeared first in the new data. In the above example, the identifier 'c' is duplicated in the new data, so the first record (c,8) will be used in left single match and the other record(c,9) will not be considered.
Can anyone help?
Thank you so much.