Hi Team,
I want to add the customized spaces between each column of the table below and want to get the same PO number to next missing values too.

Attaching the KNIME workflow also please suggest me how to do it.
Automation-IDOC–Singapore.knwf (379.9 KB)
The number of spaces I want to give between each column is as below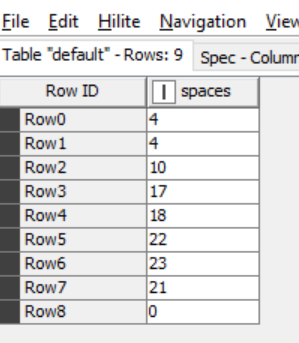 Please let me know for further information.
Thanks,
Subramanyam Kinthada.