Dear all,
Via this forum I found out how I can make use of a Flow Variable in combination with the GROUP BY node. The example workflow that I found allows me to 'group by' my dataset on only one 'variable' column.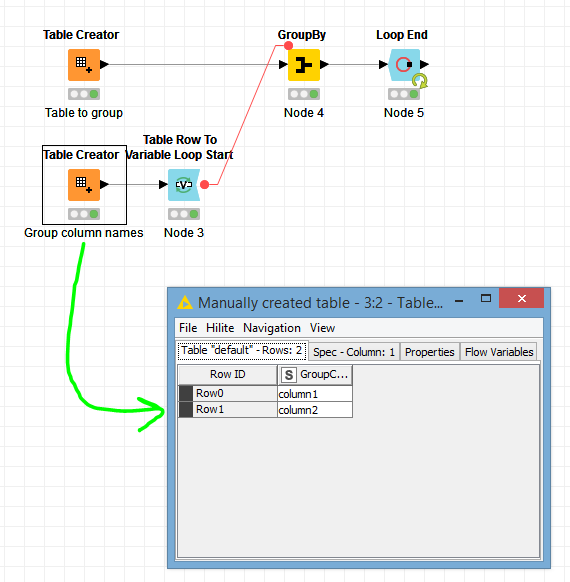 I would like to be able to 'group by' on a combination of more than one column that are being set by Flow Variables.
Example of column combinations that I would like to group on:

By using a 'Loop' I would like the group by node to perform 6 times a grouping based on the column combinations above.
Can anyone please help me out?
Many thanks in advance!
Kr,
Jurjen
Groupby with flow var.knwf (13.2 KB)