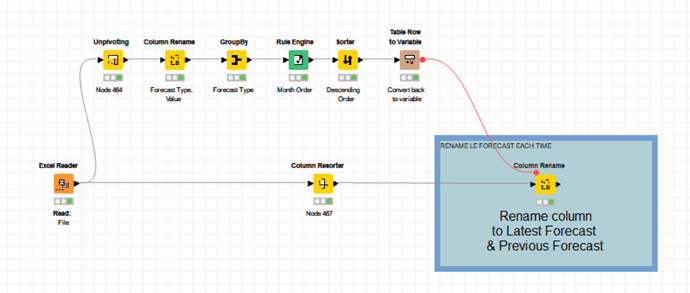 Hi I have a work flow here that I run on a monthly basis.
When I have the new data I want the data to be renamed as "Latest Forecast"
and the month before, I want it to be renamed as "Previous Forecast"
automatically based on table row to variable.
I was able to automate this when I rename only one column, but this does not appear to work when I want to rename 2 columns.
Any suggestions appreciated.
WorkFlow_Test.knwf (24.3 KB)