Greetings!
I have a grid of images like this: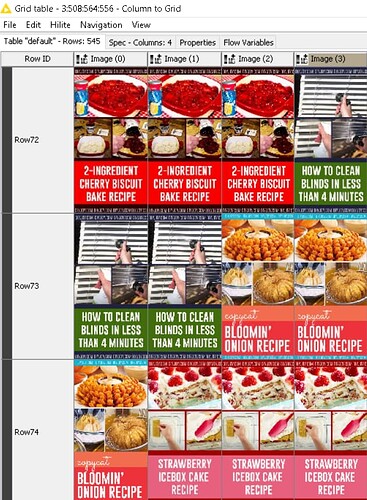 What I need is each column to have its own selector column appended next to it where I can interactively select the cells (images) that I want. The selected cells will then be filtered downstream.
I'm thinking of either 1 of these selection methods:
An open-ended field where a user may write a nominal value between two options (e.g. writing a dummy score of 1 to select and 0 or nothing to leave the cell unselected), OR

A tickbox function in which case choosing to tick the box selects the image next to it, OR

A dropdown menu with an option of 'Select'. (For this particular case, I have looked at this workflow but since I'm not a coder, I don't know how to alter the code for my use case.
Kindly help with this. Thank you.
P.S. Would appreciate a workflow/idea that doesn't involve looping since I'm working with a quite huge grid table.