Hi there KNIMErs,
I was recently thinking of how to use KNIME and the amazing Selenium Nodes to improve my social network connectivity.
Let me explain: I am part of a quite a few interesting groups on LinkedIn and every once in a while I go through the groups and connect (manually, by clicking) to people that are not direct connections to me.
While doing that I thought that I follow a specific set of rules here, meaning I click "connect" for everyone who is NOT a first tier connection and who is member of a specific group.
Rulesets equals KNIIME (at least for me) so I started to build a workflow (see attached). However, I ran into a problem which I simply cannot solve. It seems to me that I'm not able to add to the previously collected data.
Have a look at this screenshot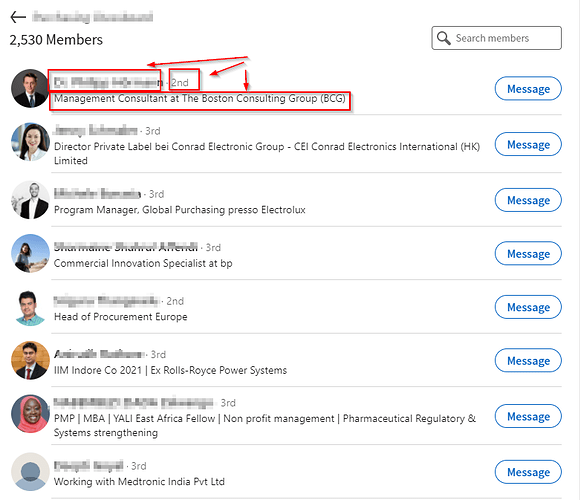 I want to collect in a table the name, connection level (1st, 2nd, 3rd) and the title to further process then in KNIME.
I was able to establish a connection and log in and also collect the name, however when I start to look for the second "element" - the connection level - the resulting table only shows me the name of the first entry. But I want to find (and fetch) the connection status for the 1st element, then for the 2nd etc.
Here's what I built so far with Selenium Nodes (you have to provide your own login details to LinkedIn if you want to use it).
Any help would be highly appreciated…