Hello KNIME support team.
When using Spark in connection with Livy, I want to receive the information of the internal Context settings created from the Create Spark Context(Livy) node as a Flow Variable.
For example, after executing Create Spark Context(Livy), when I open the Spark Context result window, I can see Livy's Context settings information like below.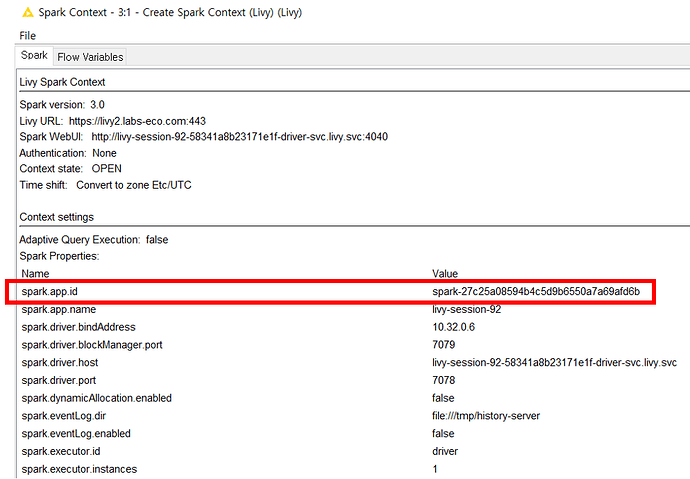 Here, I want to pull out the value of spark.app.id, livy-session-92, as a flow variable, is there any way?
Your answer will be appreciated.