Hi guys, apparently im trying to replace digits into values using cell replacer node. I succeeded but somehow there are many missing values…
Like this :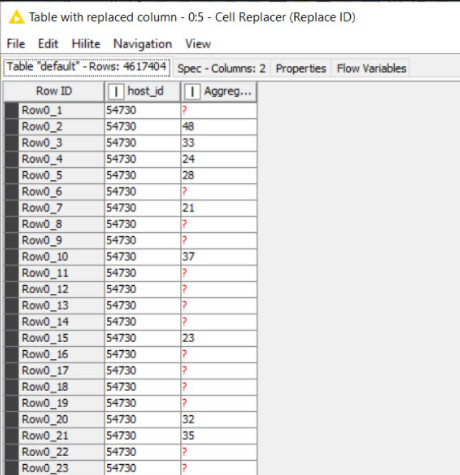 Reason for missing values:
EXAMPLE -
I declared "Internet" = 10.
Supposedly System will replace "Internet" with the number "10".
Then there are some data spelt : Intranet , ethernet, internett etc
So the system cannot detect and replace 10 to those values. Thus, missing data.
*Not only "Internet", but also like "stove and stoves" , "TV and television" and many more. "Internet" is just an example.
There are like 10k columns and rows in total and I would like to know, is there any possible way to clean the data?
I will be waiting here, appreciate any suggestion!! Thankyou so much!!