Greetings,
With help of this amazing forum I did eventually manage to ran my deep neural network node.
But I seriously have doubts whether confusion matrix shown by it is accurate or not. And I am asking myself whether this model have learned something or not.
I guess what I am asking is how to interpret the results of confusion matrix in Score node, which I am finding little different than other statistical software I am used to.
But I am happy that I was able to run my first deep neural network just within a week. I would like to read about this epoch and learning curves. Is there any manual about deep learning extension about knime which would explain the details of of the variables one needs to choose before running the network.
Also I wanted to ask how many dense layers one should add is there any optimum number.
I guess my first exercise has left me with many more questions.
Thanks to you guys I am still curious in learning about it more.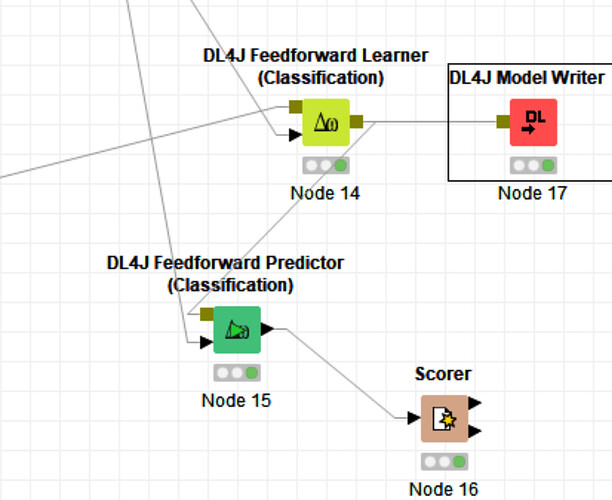 With regards
Akshaykumar