Hi, I want to load data into Snowflake from an Amazon S3 bucket.
As described below, first I create a .csv output from a source database. Second, I upload the .csv to the S3 bucket, then use COPY INTO command by DB SQL Executor node.
I have created a stage on Snowflake that has access to the S3 bucket and I can pull the data from the file directly from Snowflake GUI.
What steps or nodes are missing in the workflow to replace the step described above?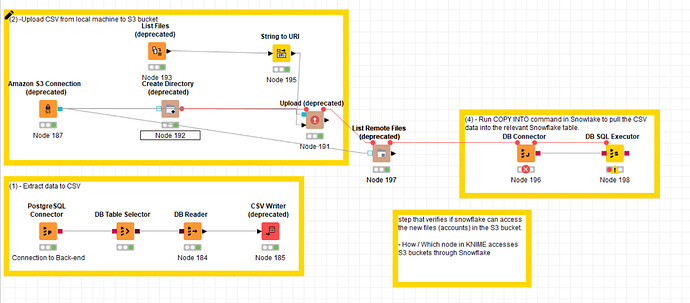 Thanks in advance!