Hallo everyone!
today, I've been follow this workflow
And I found the result of Xpath node as picture below :


And then, I follow this step. I use Xpath Node for scrapping a websites that I take.
but the results I get are not the same as the workflow above, where the results from the Xpath node for the Item column are of type String data, not XML.

Even though all my configurations are the same as the workflow example above.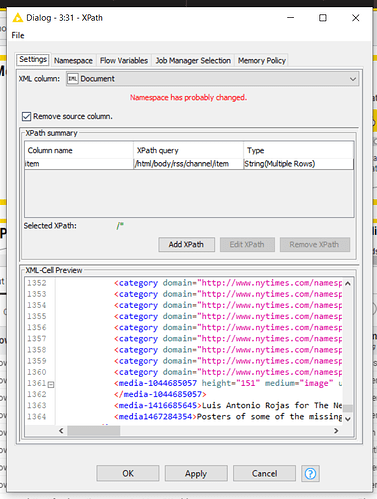 Anyone can help me?
Thankyou,
Best regards
Veni