I unpivoted a data that need cleaning, after that it looked like this.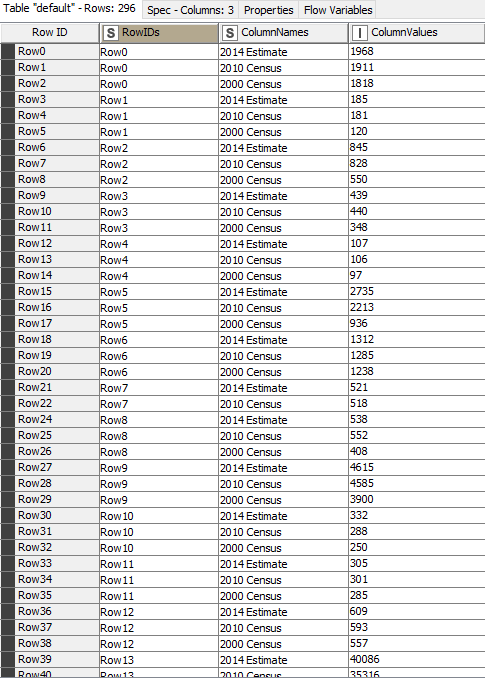 Now, I wanted to pivot it back to original state , I used the Pivot node in KNIME but I wasn't skilled enough, so the data look like this now


How to pivot data correctly with 3 columns (2000,2010,2014) Census. plz help?