Hi Knime experts
I have below part with difference lag request for demand.


I use table row to variable loop start to set lag no. as variable, but I don't know what's wrong, the workflow can get the result what I want.
Thanks for help in advance.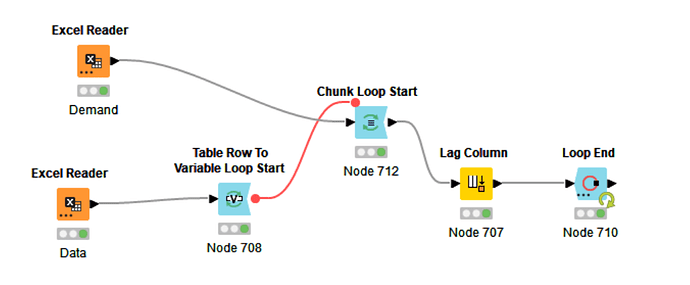 Below picture show my workflow result and what I want, hope it's clear for understanding.