I'm completely new to Eclipse and Knime and I'm trying to follow the instructions for setting up an Eclipse target platform for Knime. I've done all the downloads I can find and haven't had any luck. I'm getting an error message indicating that some dependencies cannot be resolved. See screen shot: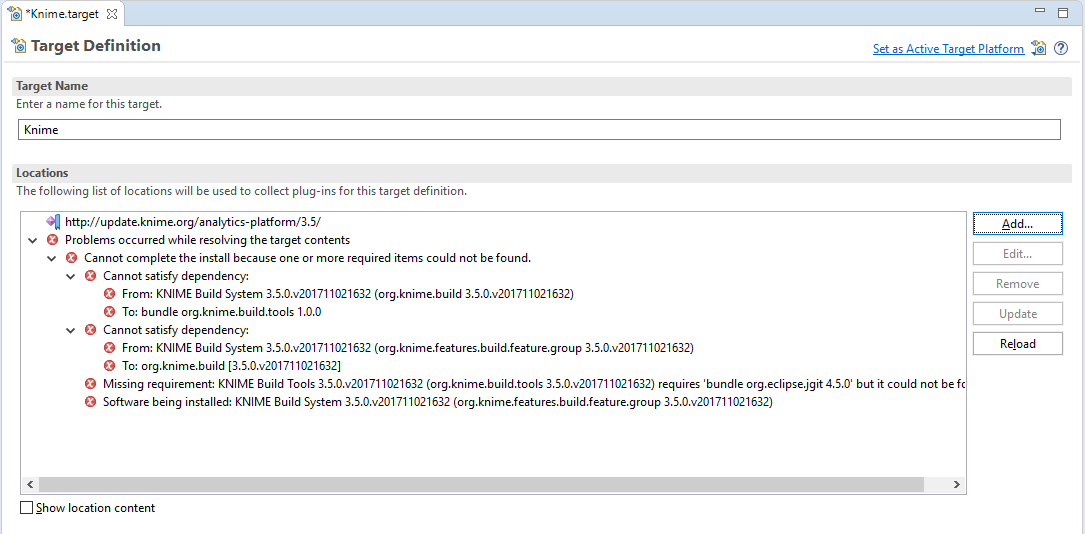 The versions I'm using are as follows:
JDK 9.0.4
Ecliipse Oxygen 3.7
Knime 3.5.2
Any help or clue as to what I should try next would be appreciated.