Dear all,
there a way to stop the workflow if the Database reader returns an empty table.?
without getting this ERROR> ERROR Fail in execution 2:182 Execute failed: This node fails on each execution.
I used "Empty Table Switch" node. If the table contains data it can follow the normal workflow, if no data is present the workflow does not run.
Please find attached a screenshot of my workflow structure.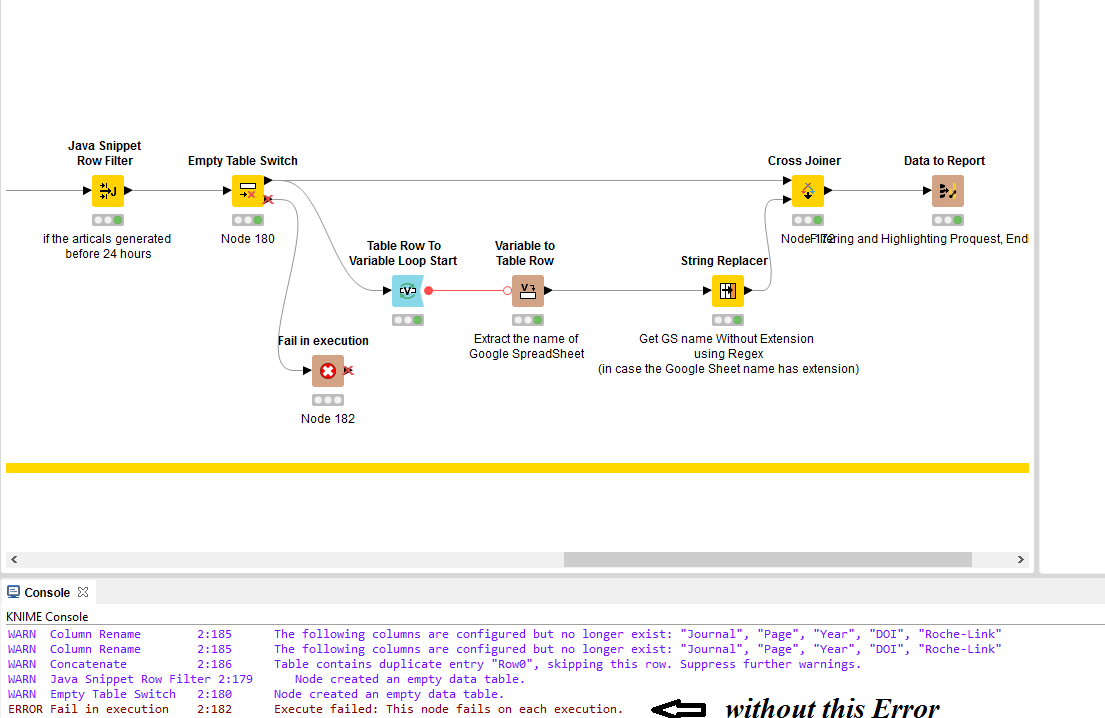 Looking for your suggestion !
Thanks.