Hi!
Sometimes, users input too many values in just one field.
For example, I am actually trying to go from this (on the G and I column):

To this: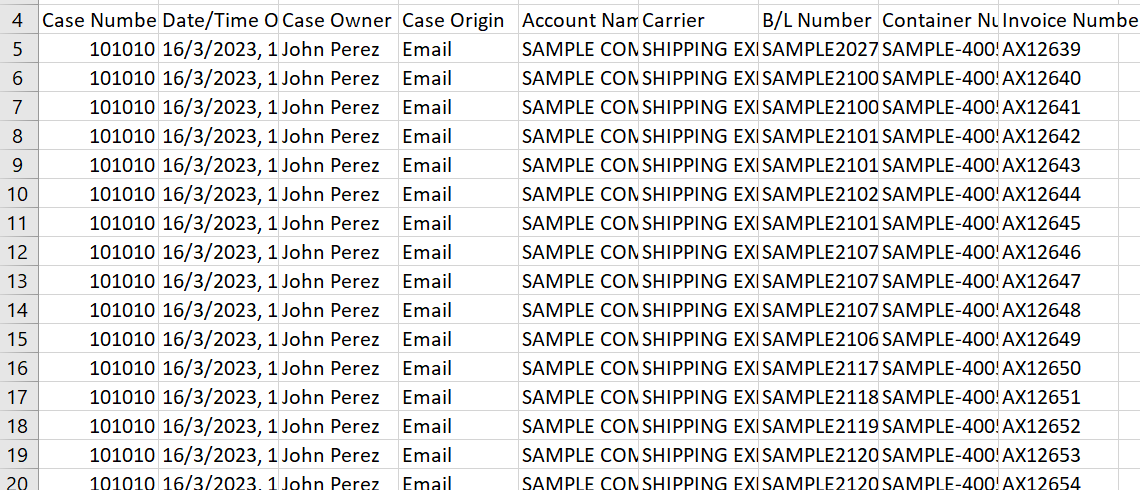 I tried using Cell Splitter, Unpivoting and Joiner, and even Duplicate Row filter, but I keep getting duplicates after all of that:
And also, for example, if I use just the Invoice Number for the Duplicate Row Filter, I just get one value on the B/L Number column. In this example, I have 34 values both on Invoice Number and B/L Number.
Here I share you the workflow example:
ExampleToShare.knwf (99.5 KB)
As you can see, there is also a Container Number field, sometimes it comes with more than one value as well.
Thanks in advance for the help!