Hi KNIME,
I need to update the accounts of the user for KNIME Server Large.
I have the partner license for 5 users and the active users were fully occupied.
So, I deleted three of the users and added other three users to try update accounts.
I restarted the KNIME Server and the RabbitMQ Server but the active accounts weren't updated.
Here is the active user accounts picture from WebPortal.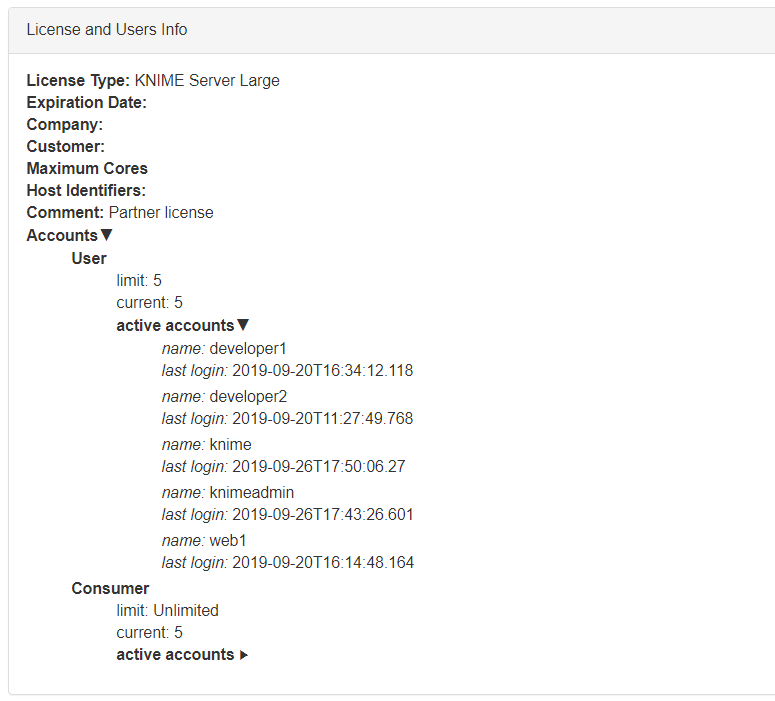 What am I supposed to do to update the user account?
KNIME Server Large 4.8
KNIME AP 4.0
RbbitMQ Server 3.7.17
Best,
EXEM-Kim