Hi
I want to save my chart as a .jpg file image to jpeg.knwf (36.7 KB) . But the Image Writer (Port) only supports the .png format.
In the KNIME Image Processing liberay there is an other Image Writer node, that supports various formats. But there is no connection possible between the Bar Chart node and the Image Writer.
My question is: how to write my chart to some location in a jpg format?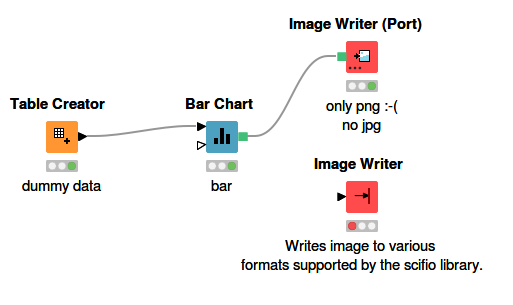 gr. Hans