I am finding that all links from the forum that reference the hub (i.e. links to workflows and components ) in past messages are currently broken.
Likewise a search from google such as takbb knime hub components, which would get me to my hub space is broken: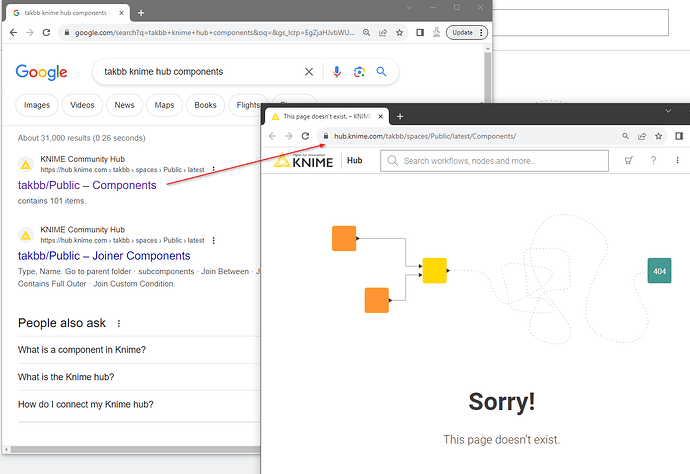 I know there was a "maintenance window" announced for last Friday. Is this still ongoing?
So for example what used to be
https://hub.knime.com/takbb/spaces/Public/latest/Components/
is currently
https://hub.knime.com/takbb/spaces/Public/Components~TBlpPuxtDio6lupP/
Hopefully this is just a temporary situation, because at the moment, as far as I can see all forum posts directing people to example workflows and some of the amazing resources that other people have built up are all currently broken
e.g. see try accessing link from this post:
or this
or the component link here: